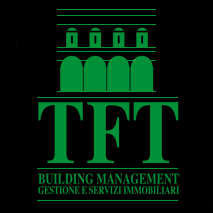 FOR SALE - REF: #11146
Price upon request
Features
Price:
Price upon request
Features
Lift
Air conditioning
Location
Via Adda, Roma, Trieste
Restaurants
Bar & Fast-Food
Cinemas & Theatres
Sport centers
Pharmacies and Hospitals
Medical outpatient clinics
Parking & Garage
Places of Worship
Police
Banks & post offices
School
University
Neighborhood: Trieste
Sorto nei primi anni del secolo scorso, il quartiere Trieste - Salario è oggi una bella area residenziale dove è piacevole fare una passeggiata.Il grande cuore verde del quartiere è Villa Ada, parco molto frequentato dagli appassionati di jogging, ricco di stagni e laghetti. La villa, un tempo residenza privata di Vittorio Emanuele III, è oggi la sede dell'Ambasciata d'Egitto. D'estate ospita concerti all'aperto che fanno parte del festival "Roma incontra il Mondo". Se vi spostate verso nord – est, nel quartiere Trieste, all'angolo tra via Tagliamento e via Dora, buttate un occhio al singolare arco che congiunge due palazzi: attraversatelo ed entrerete nel quartiere Coppedè. Vi sorprenderà un'ubriacante mistura di 17 villini e 26 palazzine con torrette toscane, sculture liberty, archi moreschi, gargolle gotiche, facciate affrescate e giardini con le palme, il tutto disegnato dall'architetto fiorentino Gino Coppedè tra il 1913 e il 1926. Il cuore del quartiere è indubbiamente piazza Mincio con la sua splendida Fontana delle Rane.
Related properties
REF: #10709
1000 Sq.m | 16 Loc
€ 1.250.000
Inc. %
REF: #10912
274 Sq.m | 8 Loc
€ 998.000
REF: #11202
355 Sq.m | 10 Loc
Price upon request