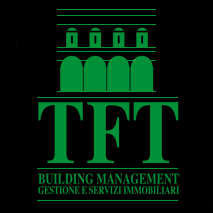 FOR SALE - REF: #7992
Price upon request
OFFICE BUILDING, Salario - Roma
ENTIRE BUILDING
Features
Price:
Price upon request
Description
Sky land building total of 1550 square meters distributed over four levels. In the basement, commercial and warehouse, a carriage ramp. Offices, a total of sqm. 1,270, are placed on the first, second and third floor while the ground floor there is a hall with reception waiting room, meeting room and Conference room as well as the warehouses. 200 and services. A complete perimeter sqm terrace. and the outdoor area 142 sq.m. 705 with green decoration at the main entrance of the building and 23 parking spaces. (Cod. 7992)
Features
Terrace
Cellar
Lift
Garden
Porter
Location
Via Torre Salaria, Roma, Salario
Restaurants
Bar & Fast-Food
Cinemas & Theatres
Sport centers
Pharmacies and Hospitals
Medical outpatient clinics
Parking & Garage
Places of Worship
Police
Banks & post offices
School
University
Neighborhood: Salario
Sorto nei primi anni del secolo scorso, il quartiere Trieste - Salario è oggi una bella area residenziale dove è piacevole fare una passeggiata. Il grande cuore verde del quartiere è Villa Ada, parco molto frequentato dagli appassionati di jogging, ricco di stagni e laghetti. La villa, un tempo residenza privata di Vittorio Emanuele III, è oggi la sede dell'Ambasciata d'Egitto. D'estate ospita concerti all'aperto che fanno parte del festival "Roma incontra il Mondo". Se vi spostate verso nord – est, nel quartiere Trieste, all'angolo tra via Tagliamento e via Dora, buttate un occhio al singolare arco che congiunge due palazzi: attraversatelo ed entrerete nel quartiere Coppedè. Vi sorprenderà un'ubriacante mistura di 17 villini e 26 palazzine con torrette toscane, sculture liberty, archi moreschi, gargolle gotiche, facciate affrescate e giardini con le palme, il tutto disegnato dall'architetto fiorentino Gino Coppedè tra il 1913 e il 1926. Il cuore del quartiere è indubbiamente piazza Mincio con la sua splendida Fontana delle Rane.