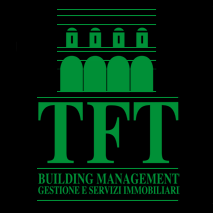 FOR SALE - REF: #6310
€ 1.650.000
APARTMENT, Parioli
LUXURIOUS BILEVEL APARTMENT IN PARIOLI AREA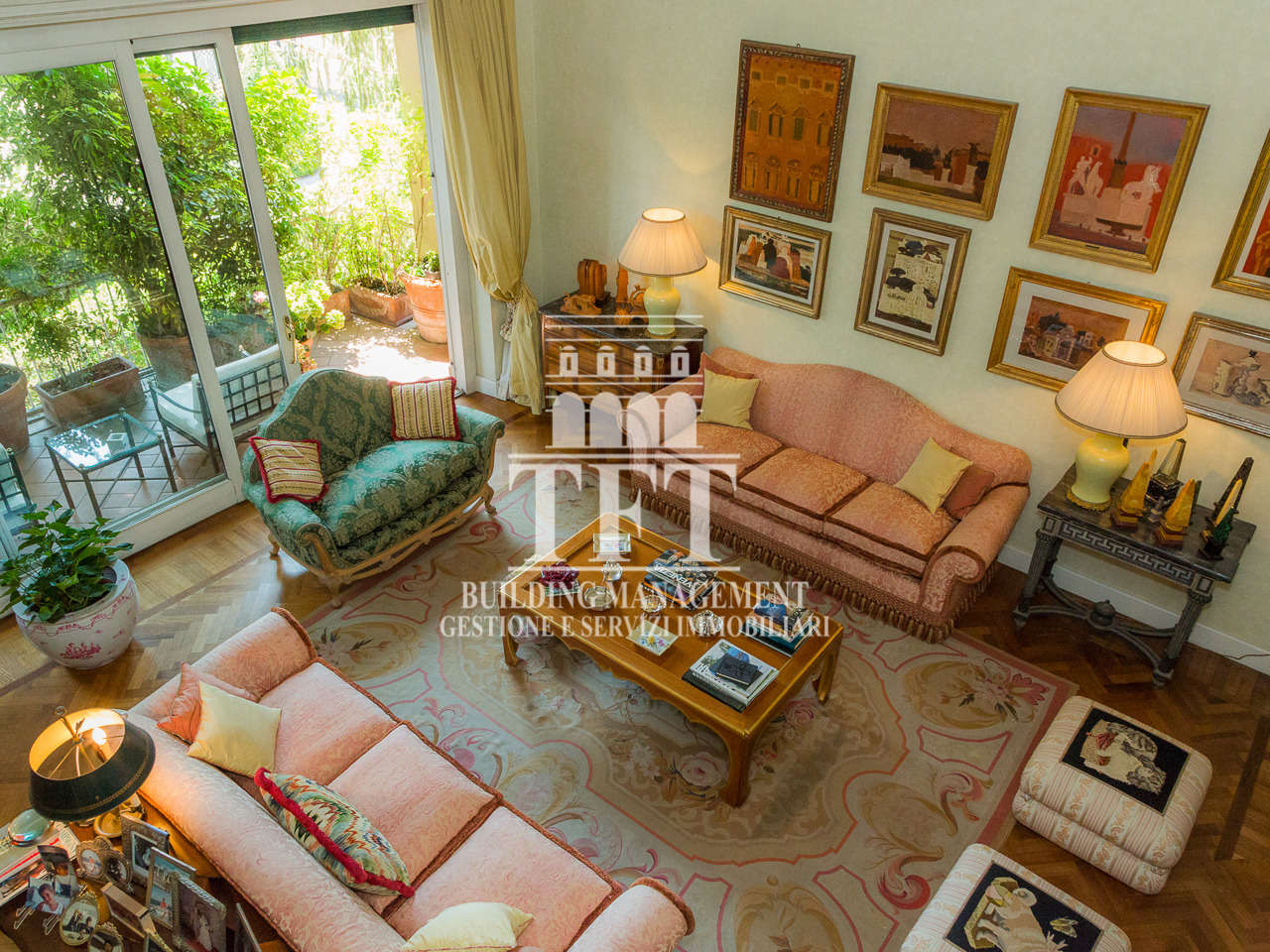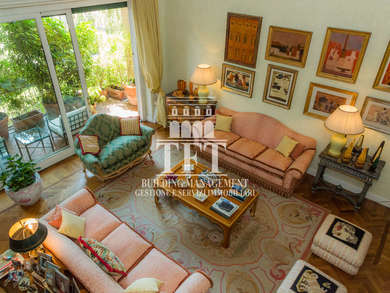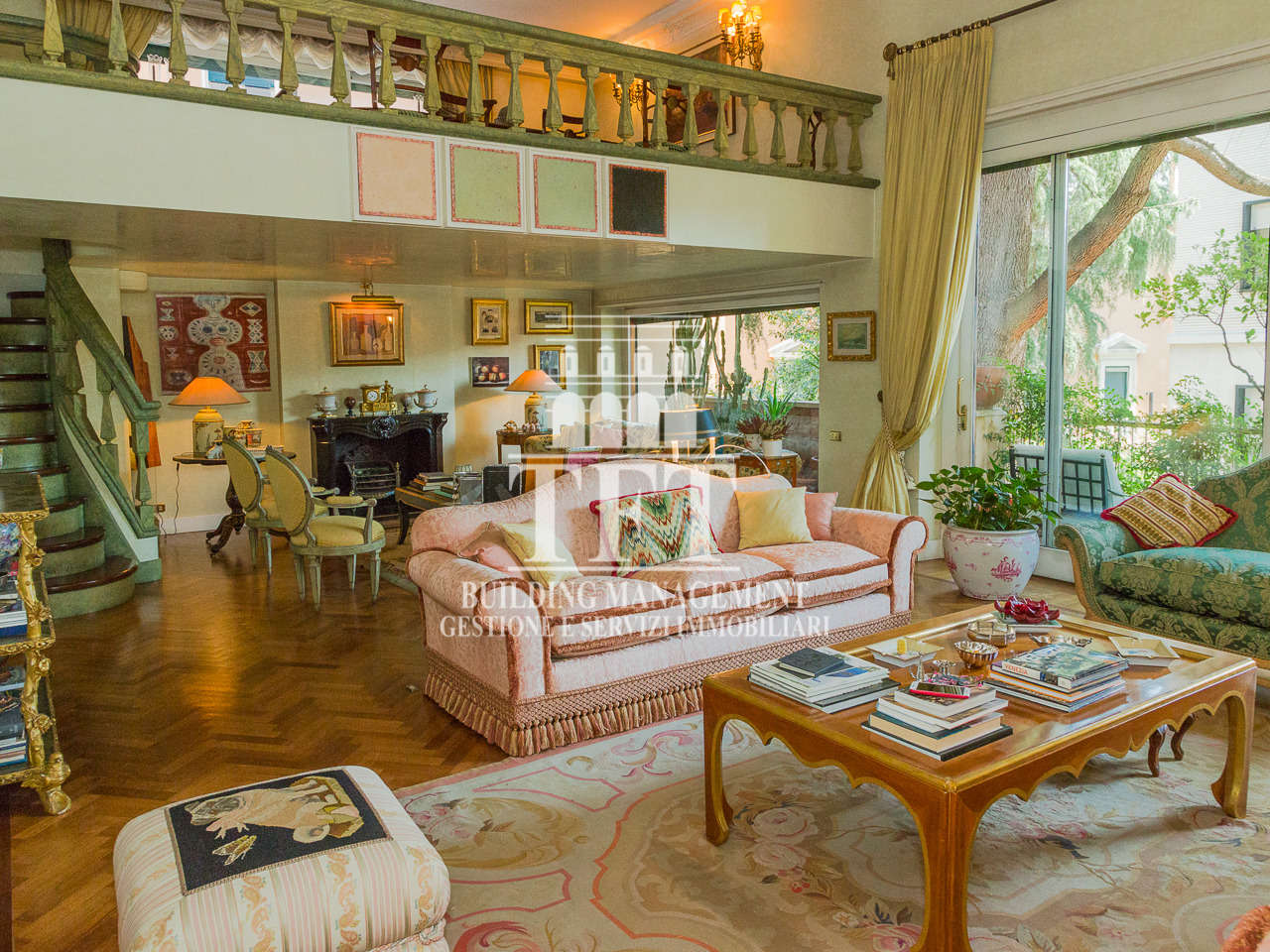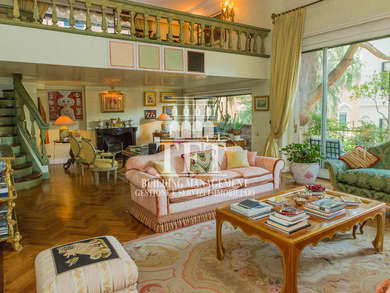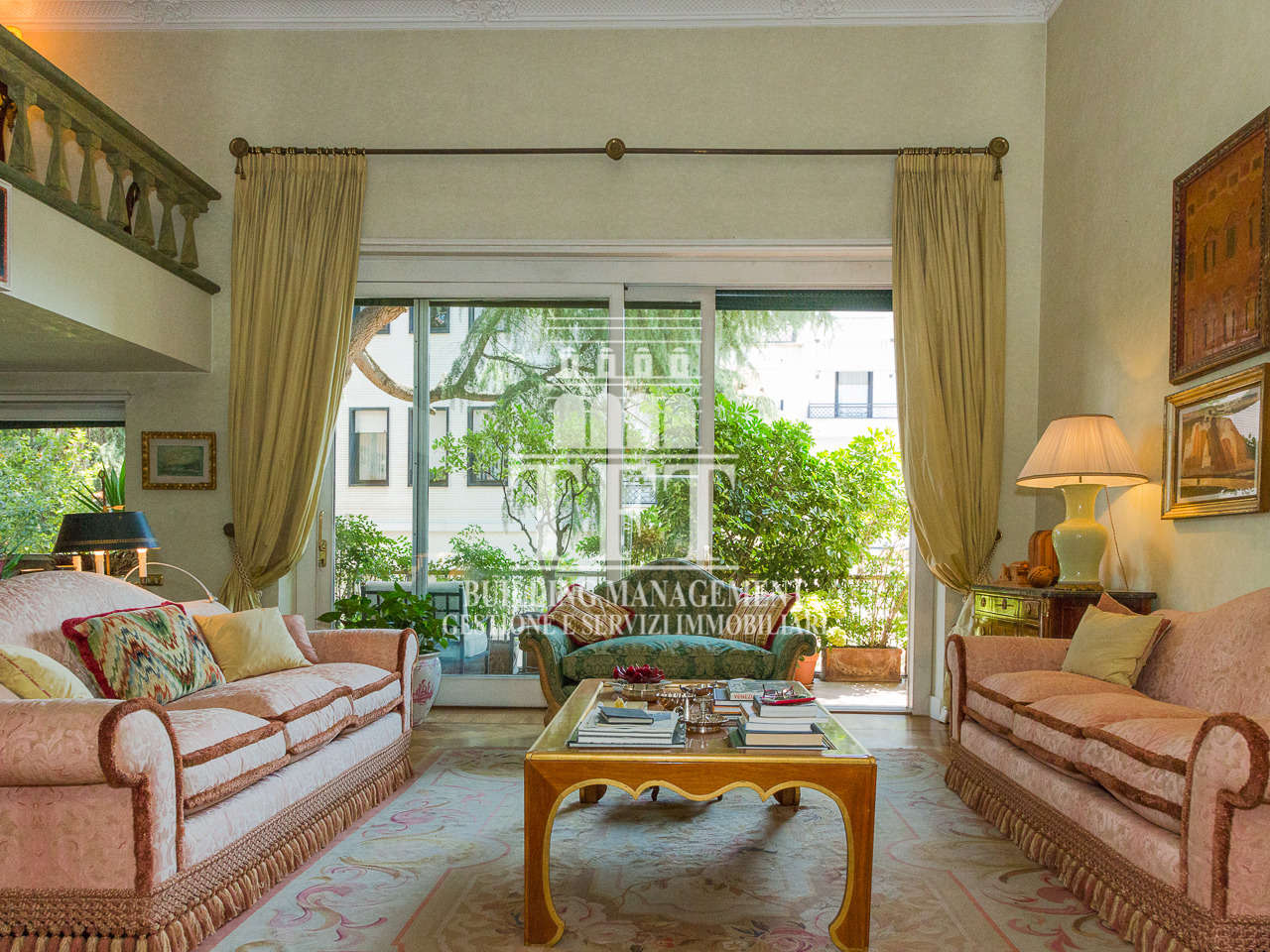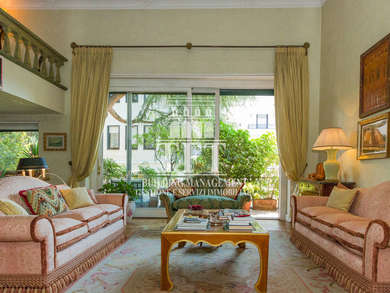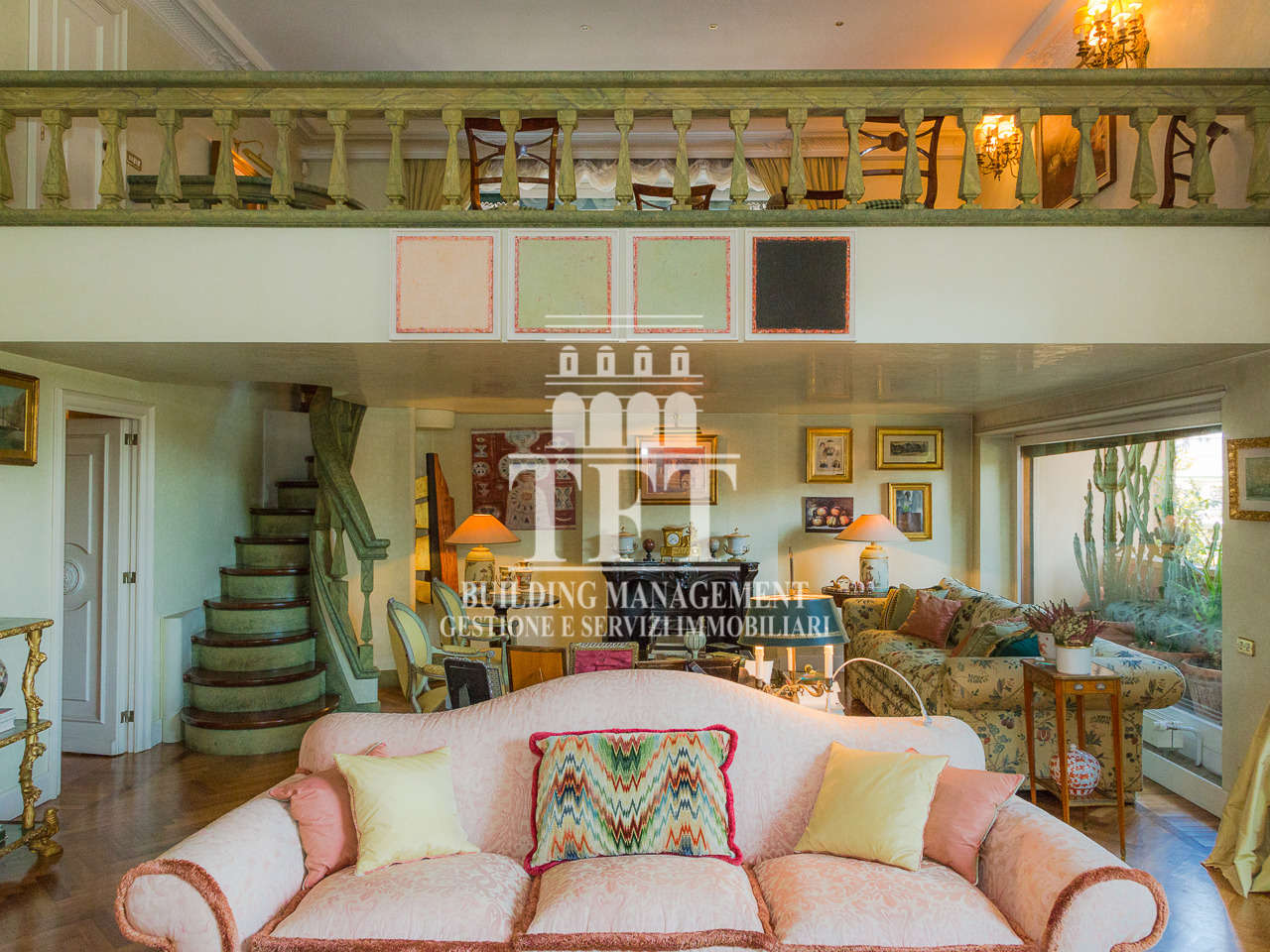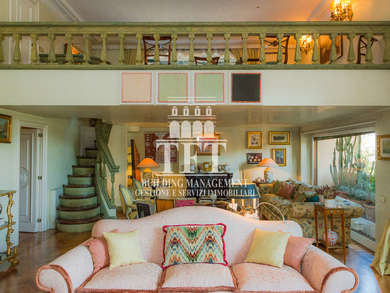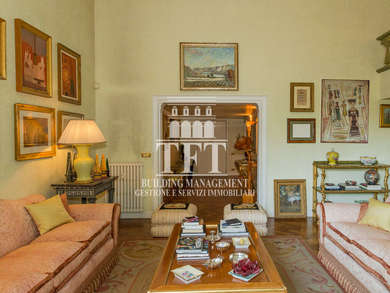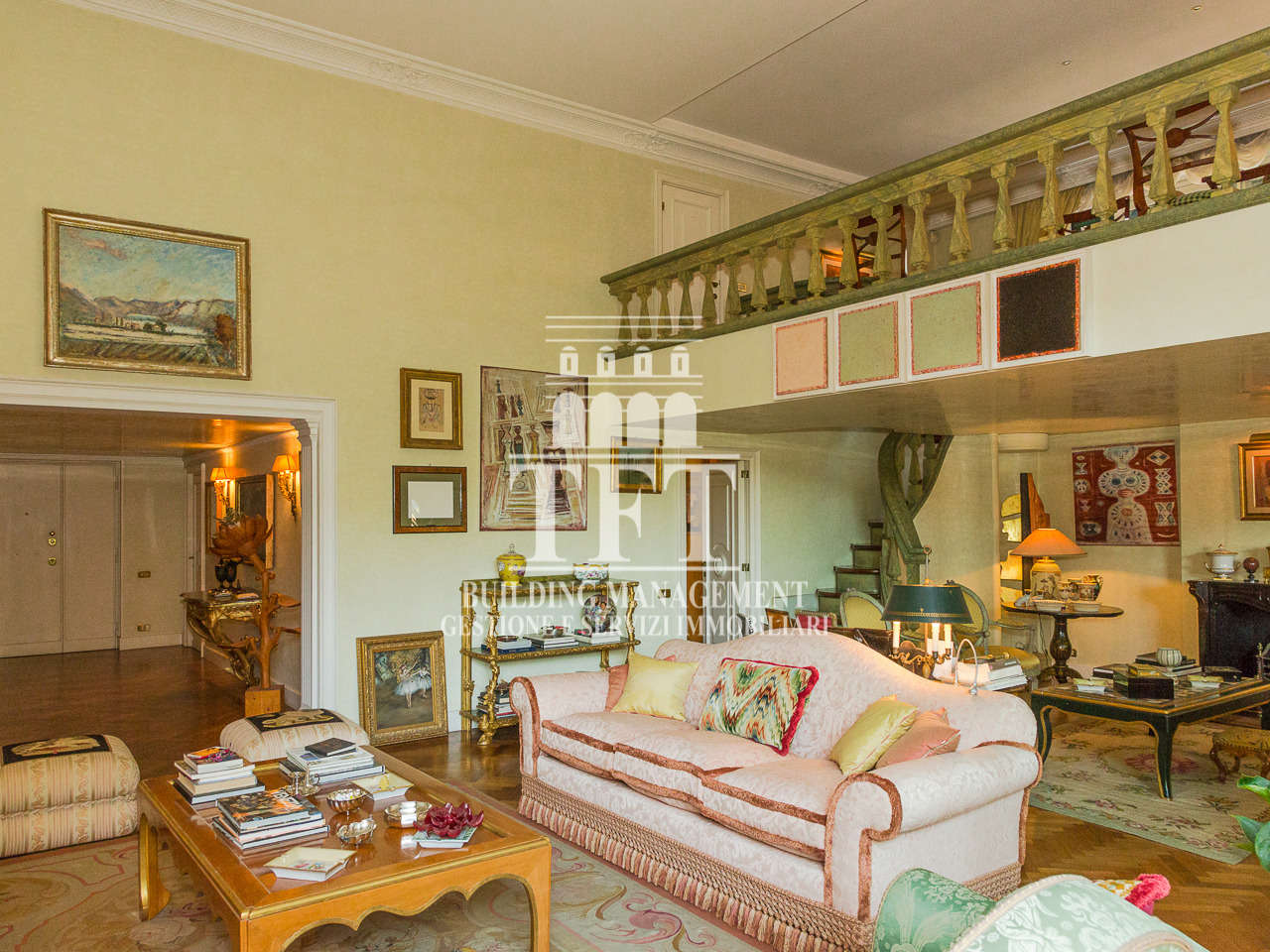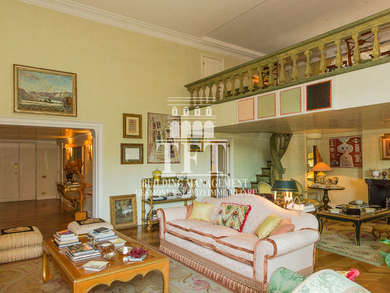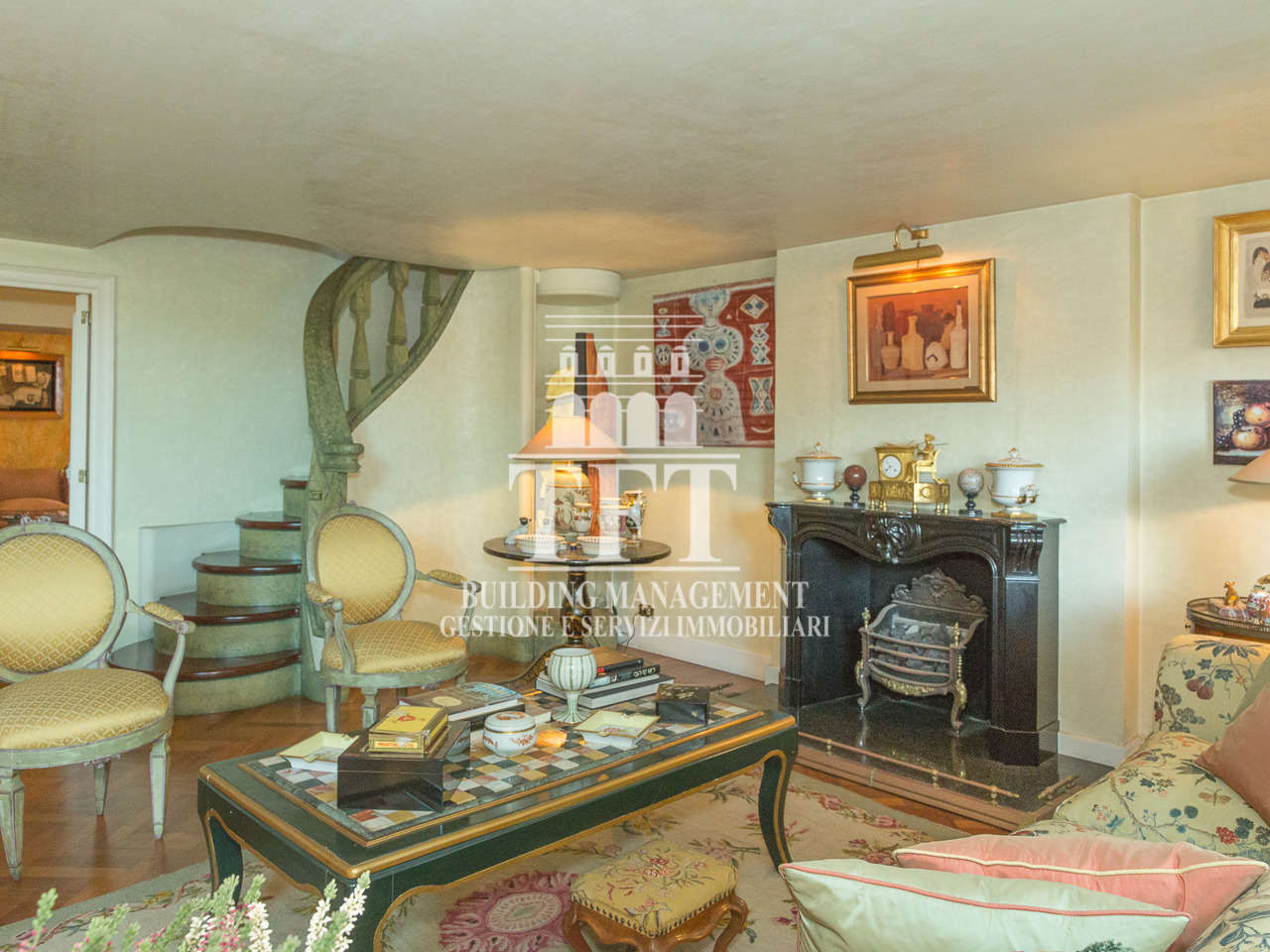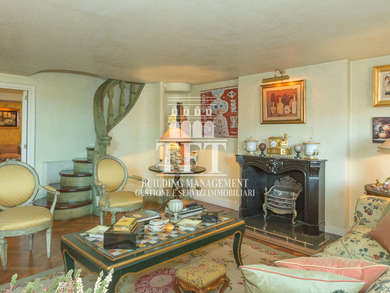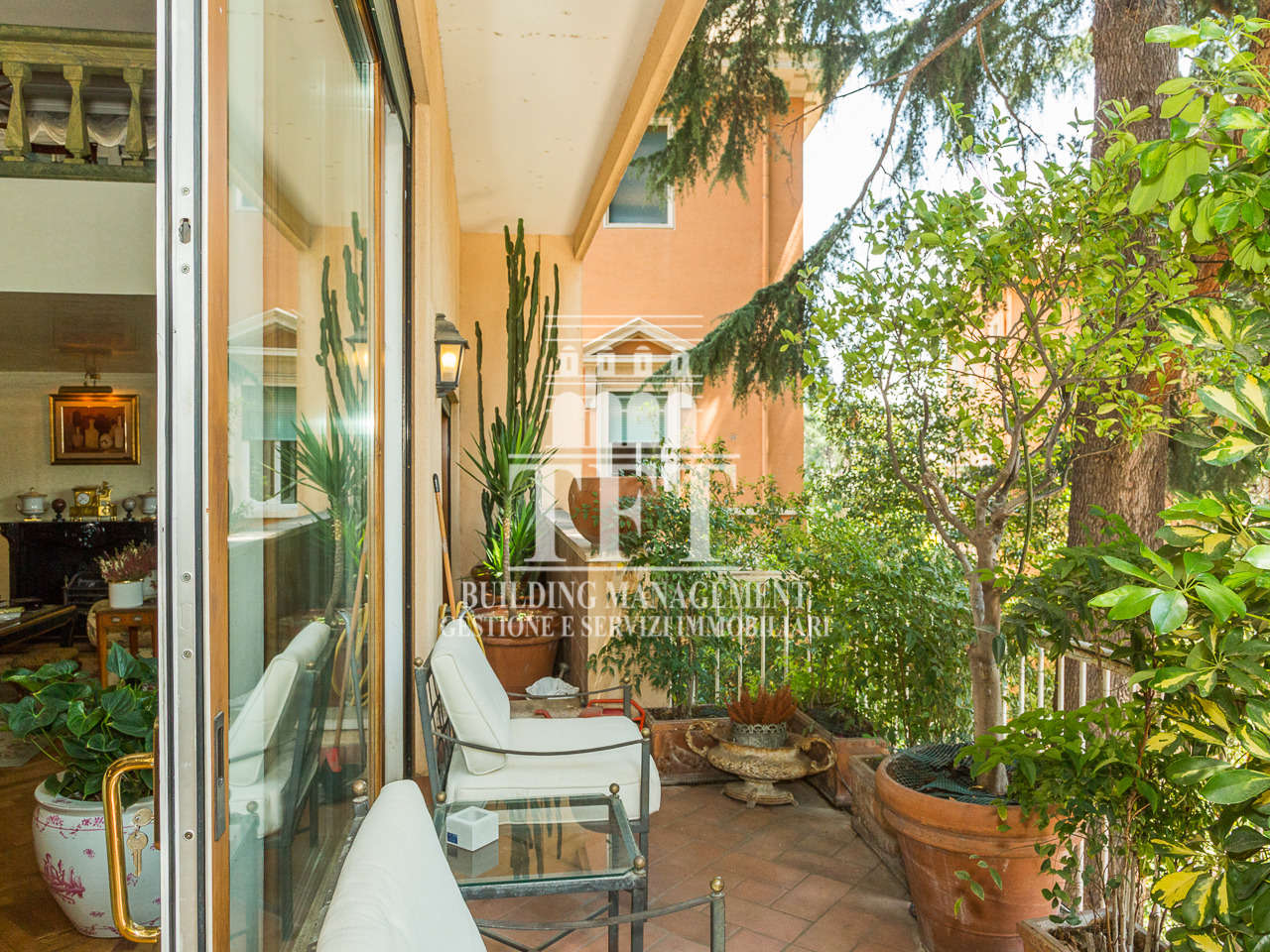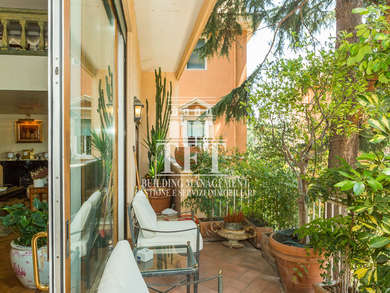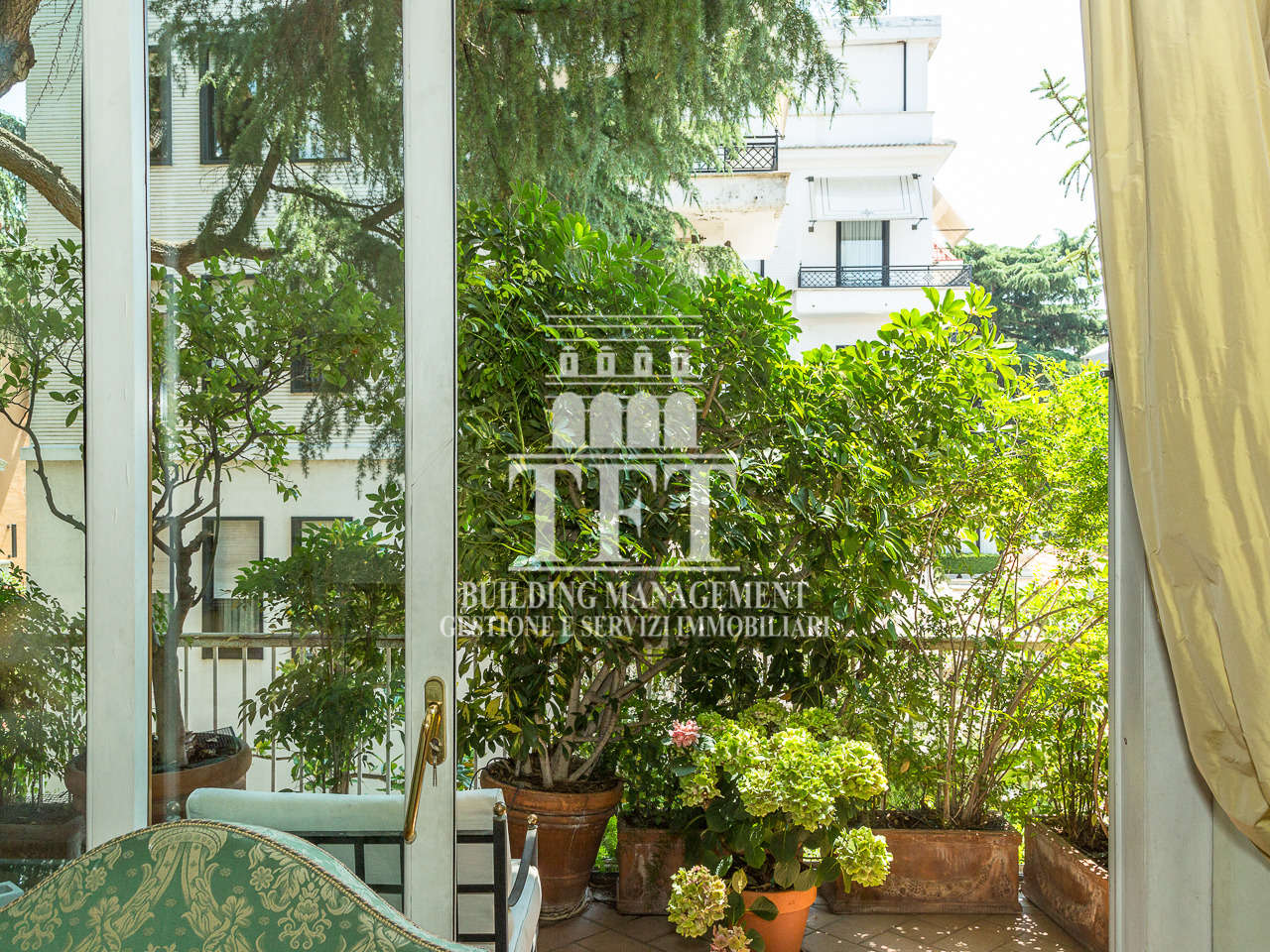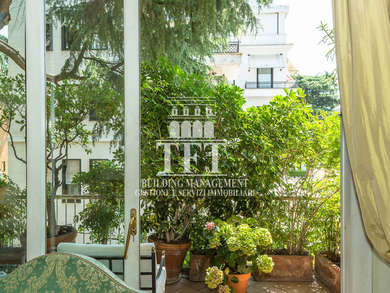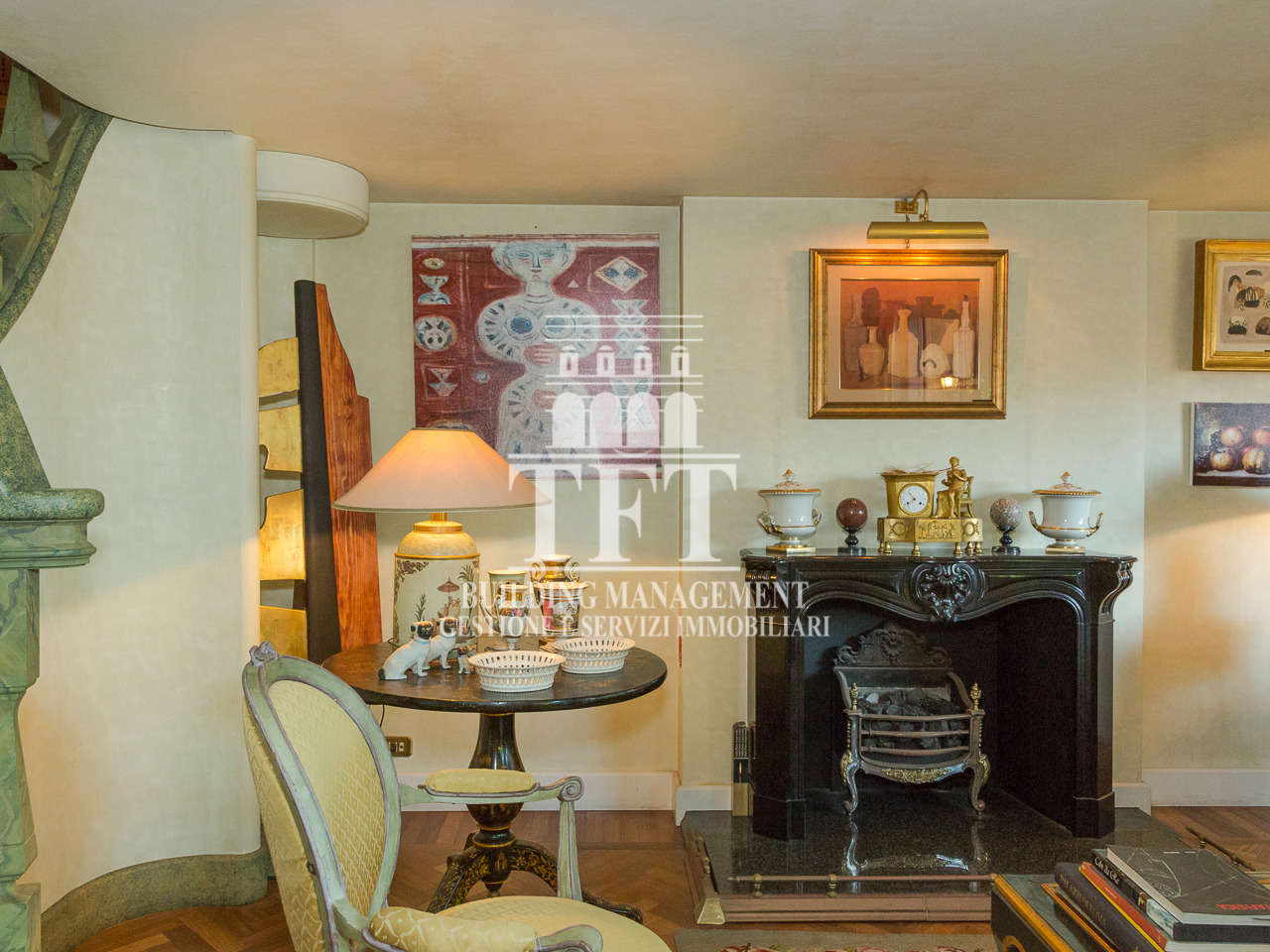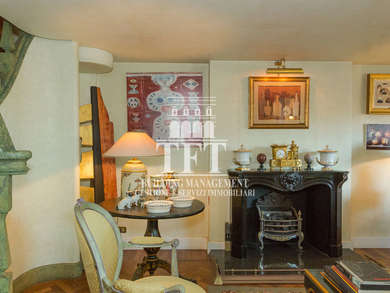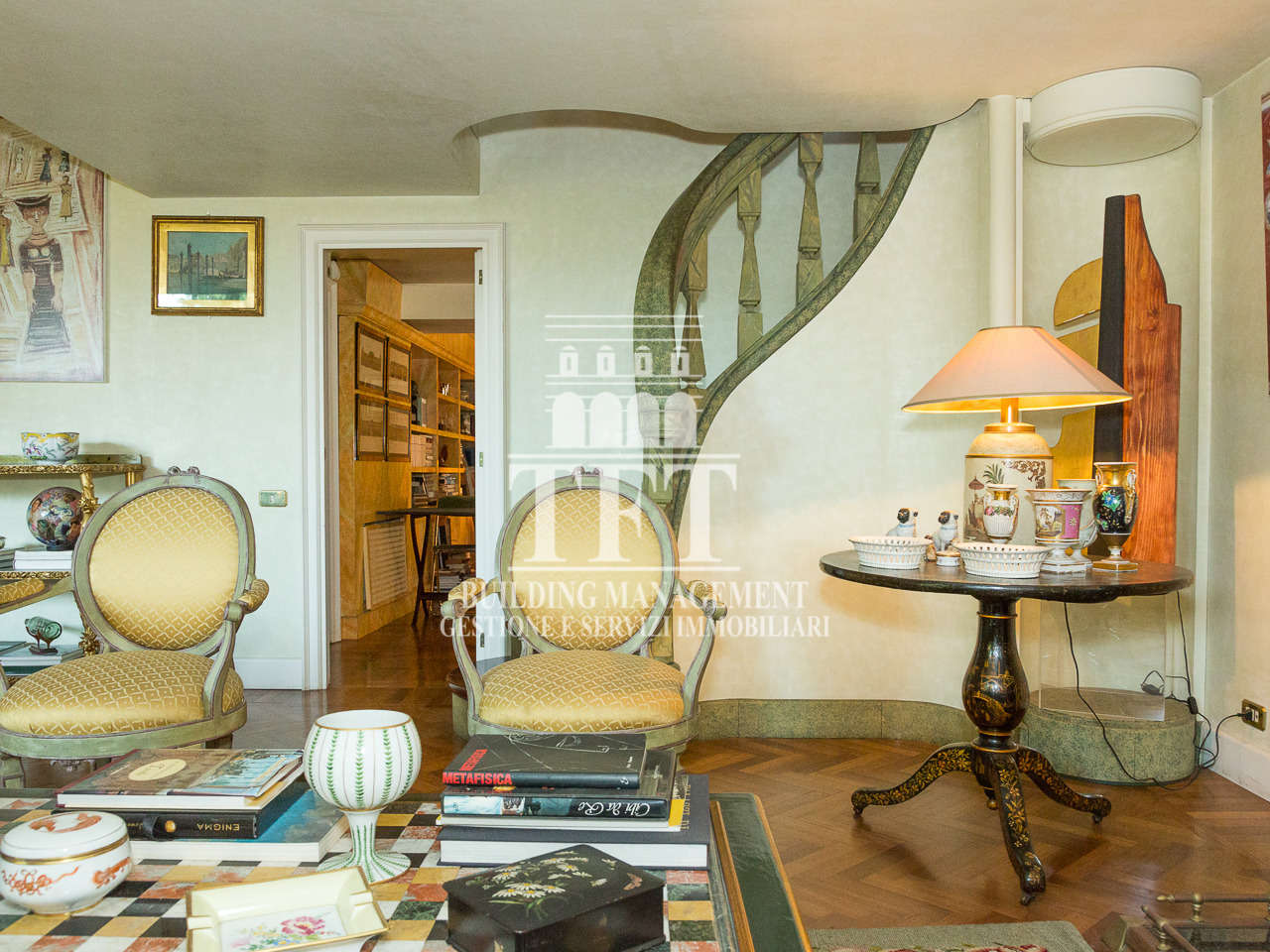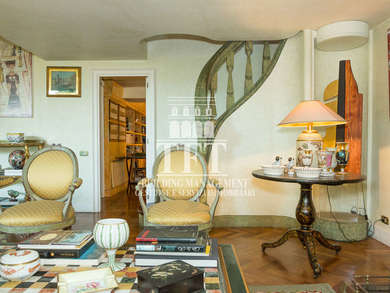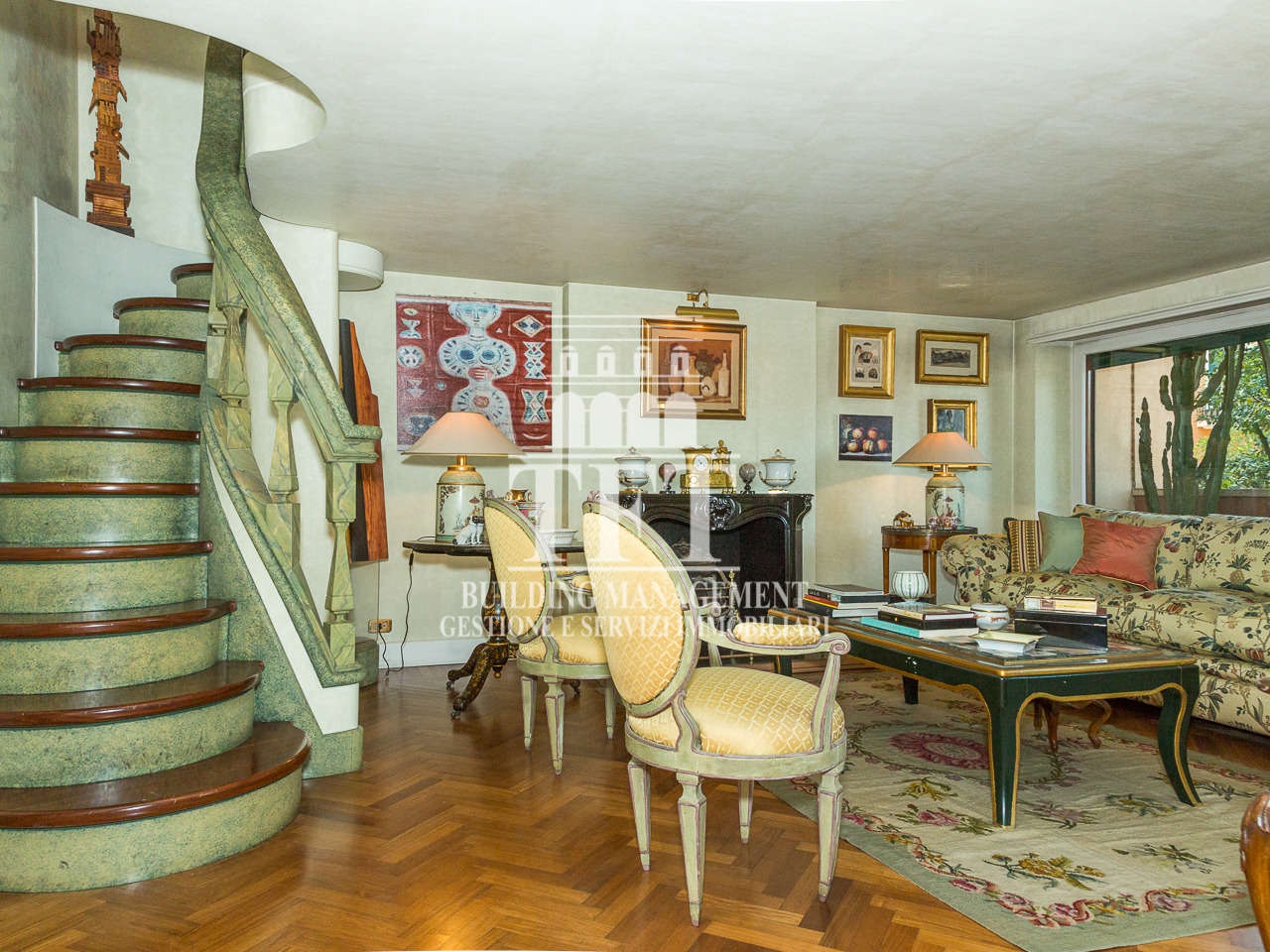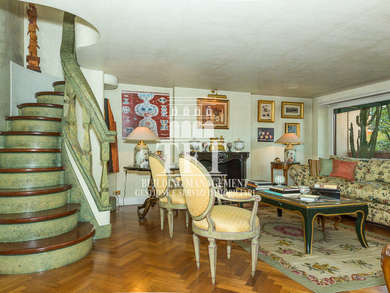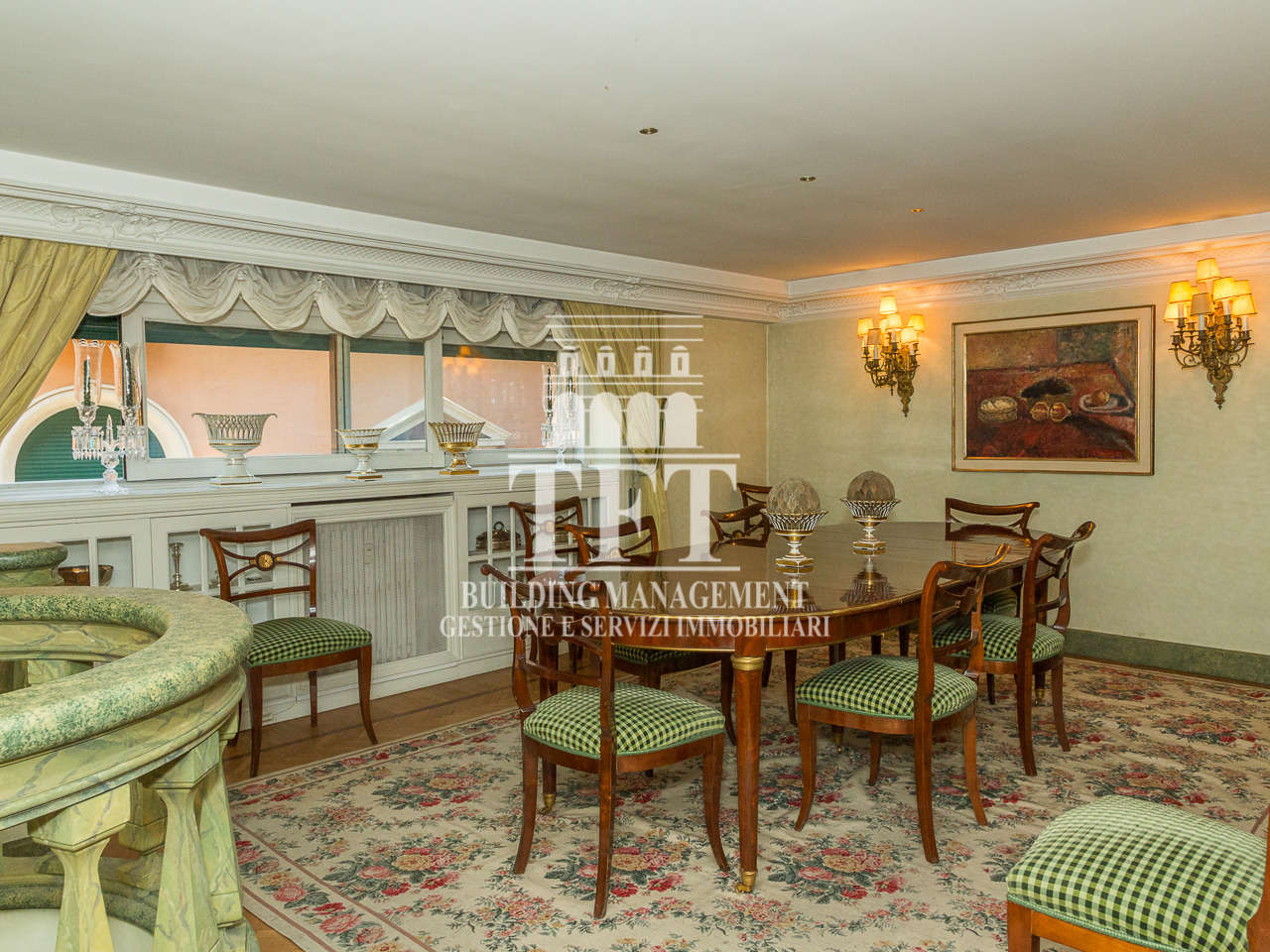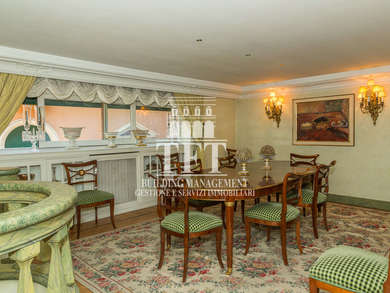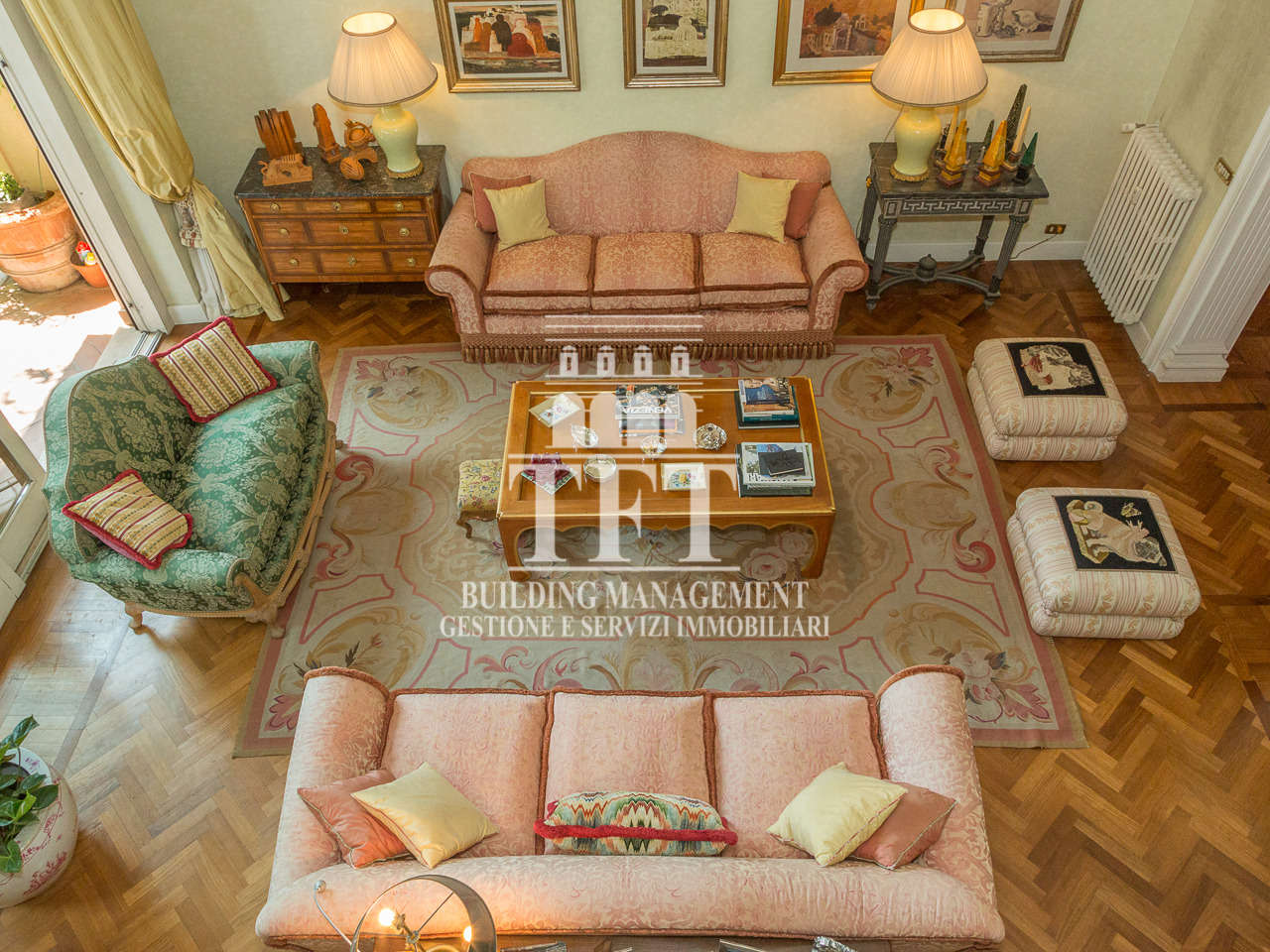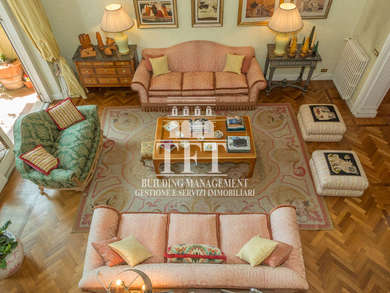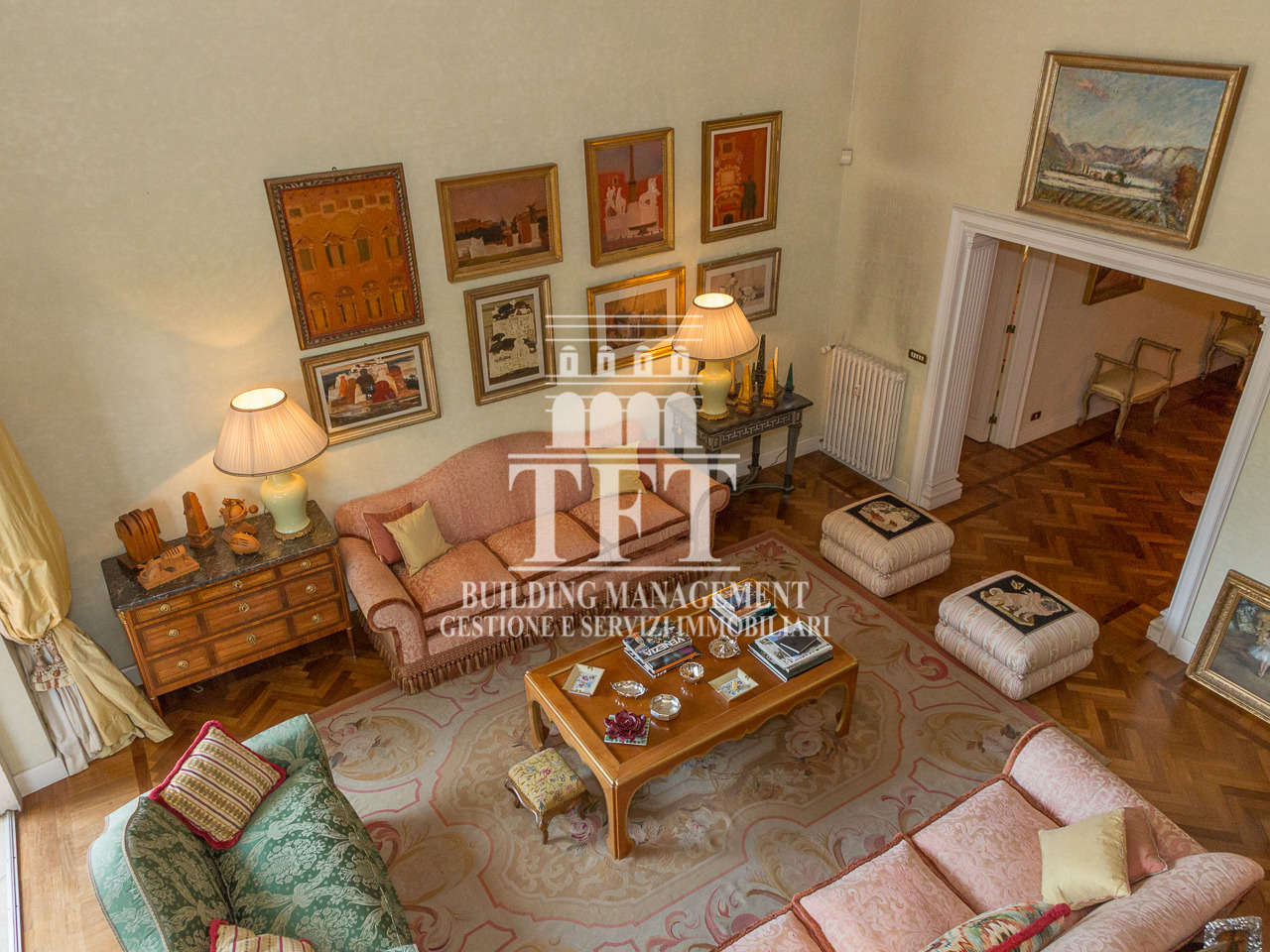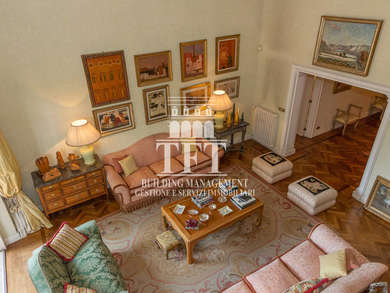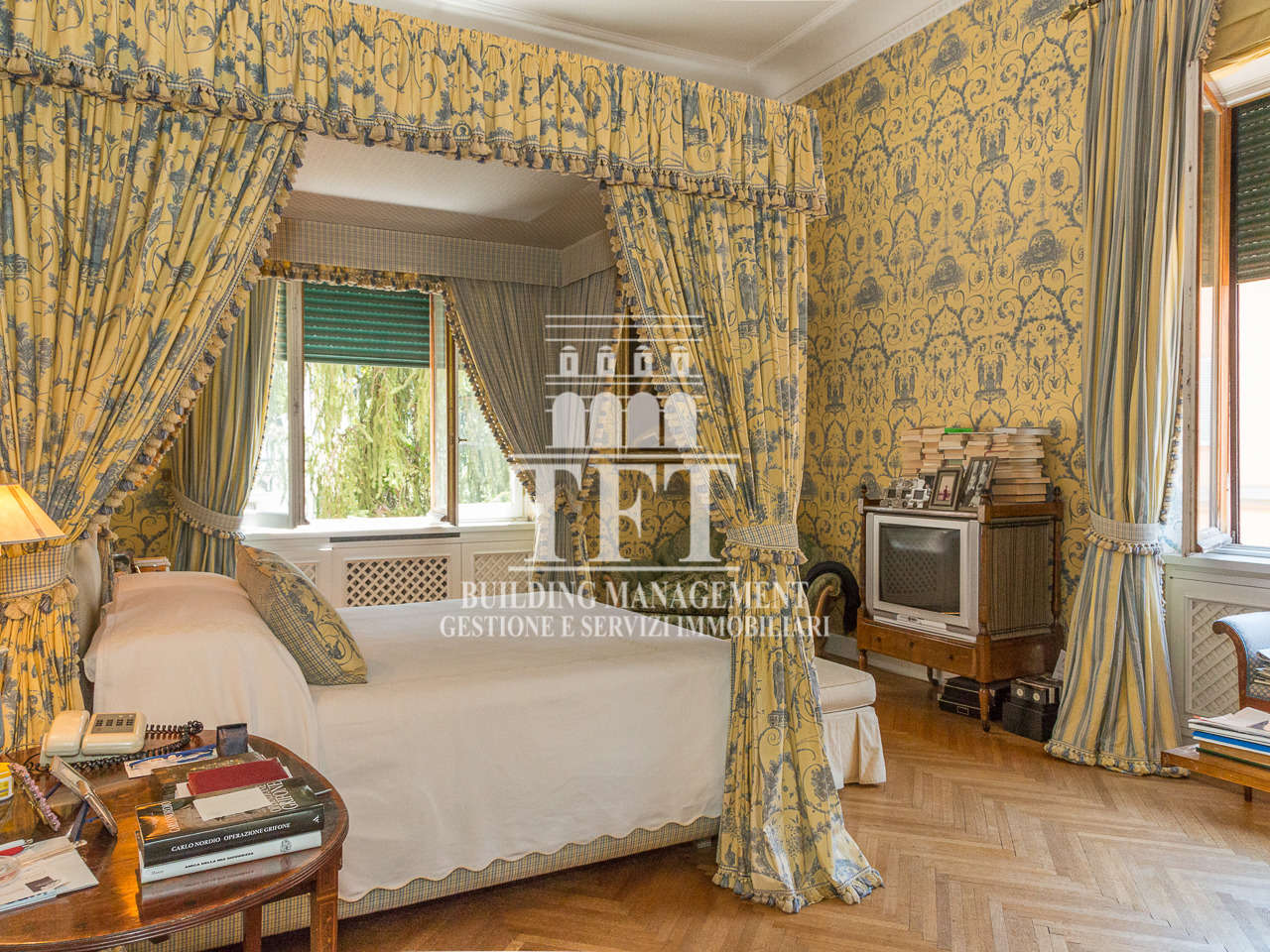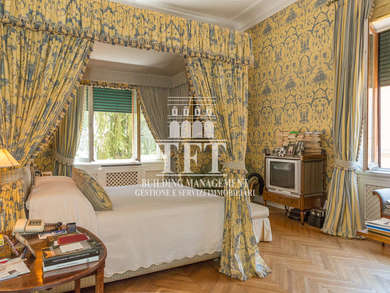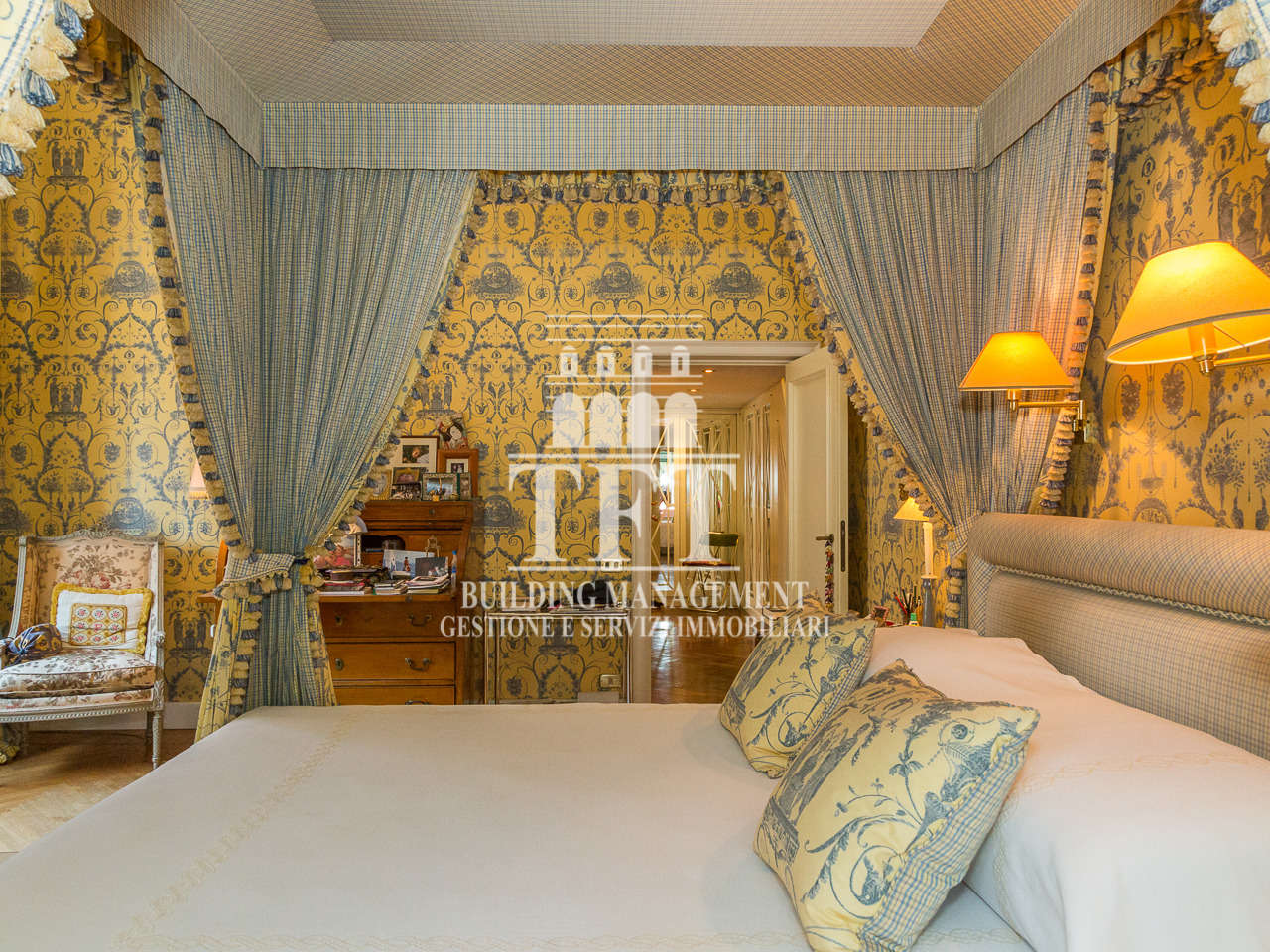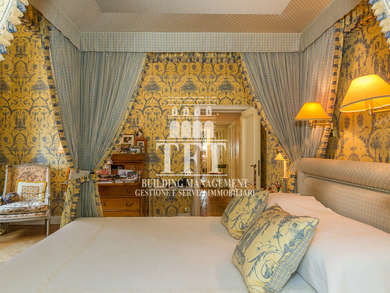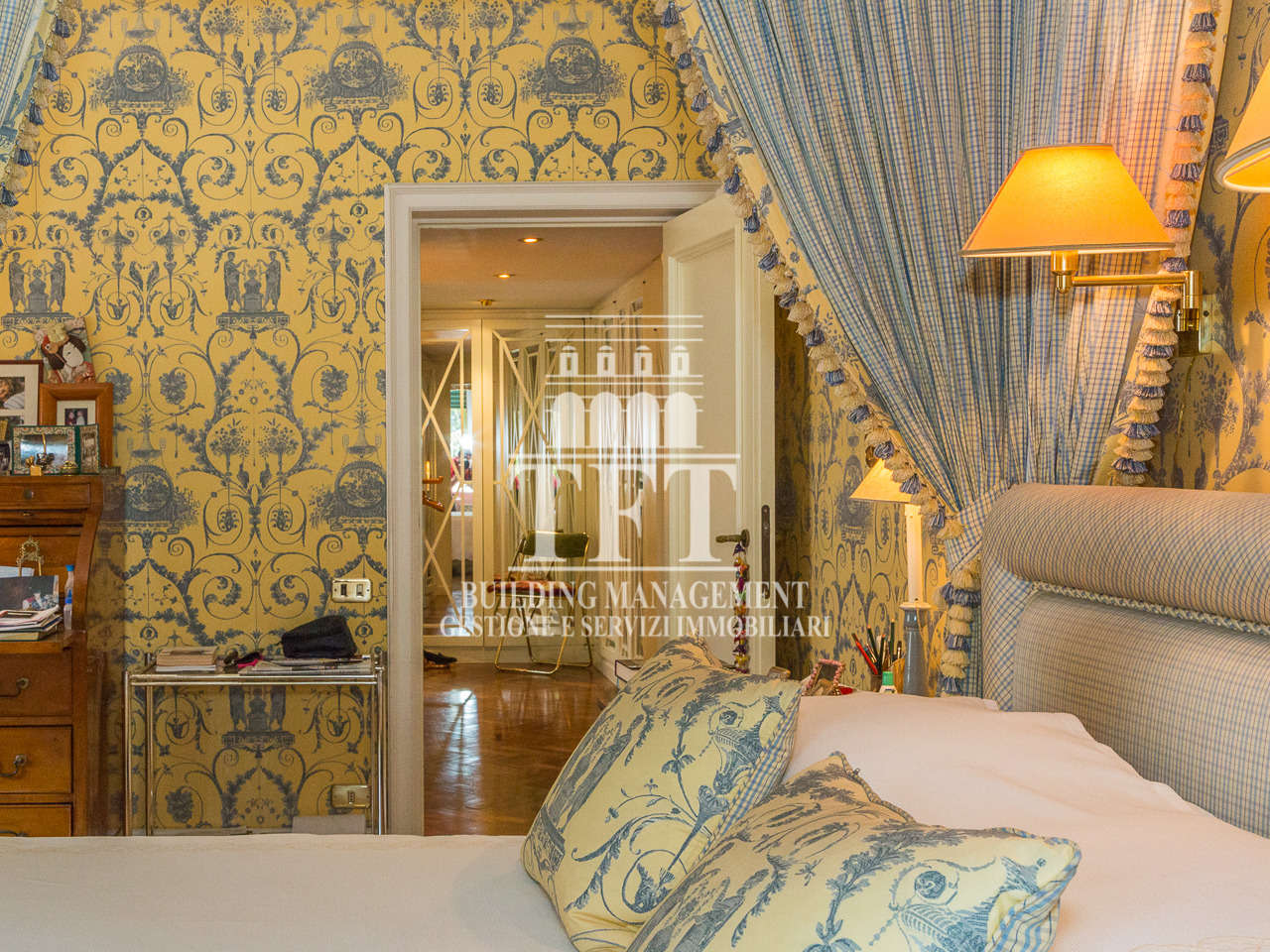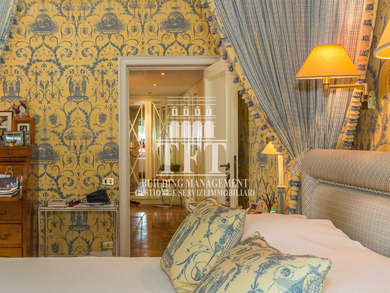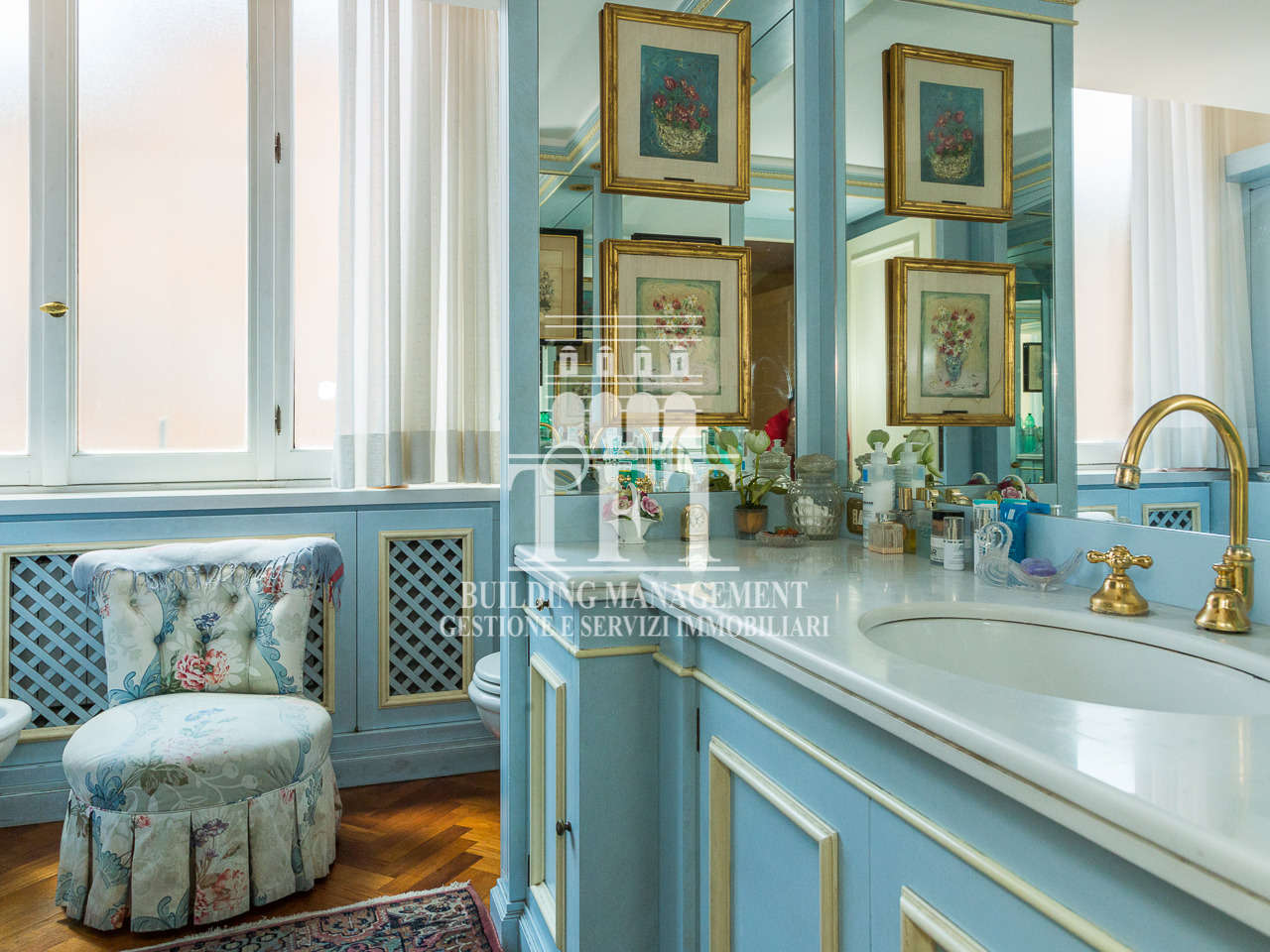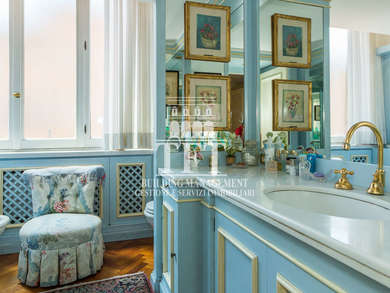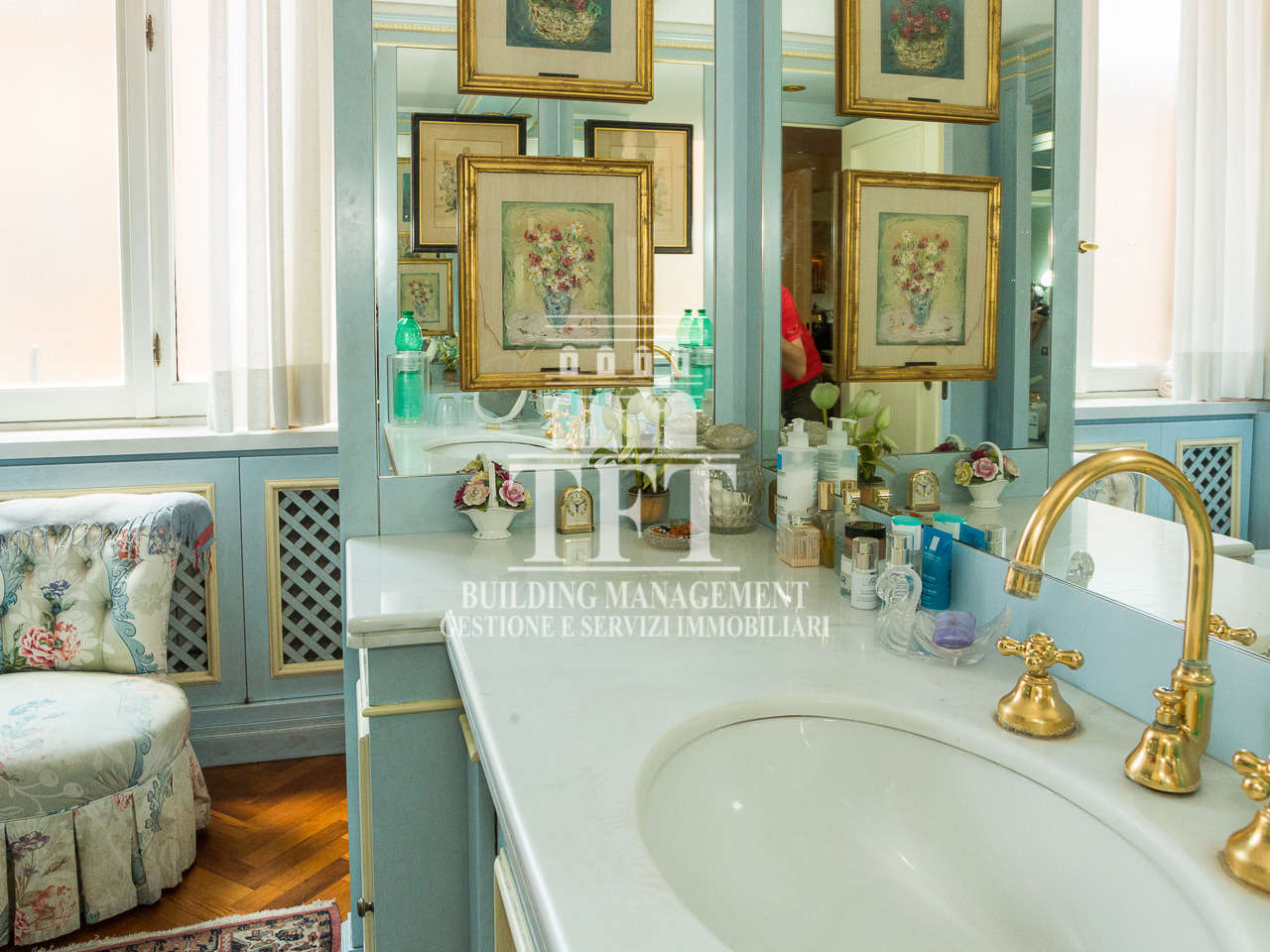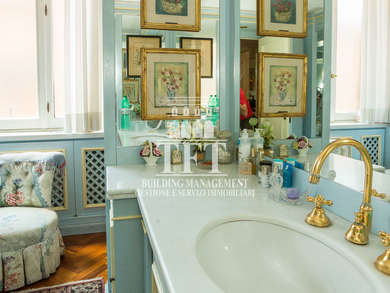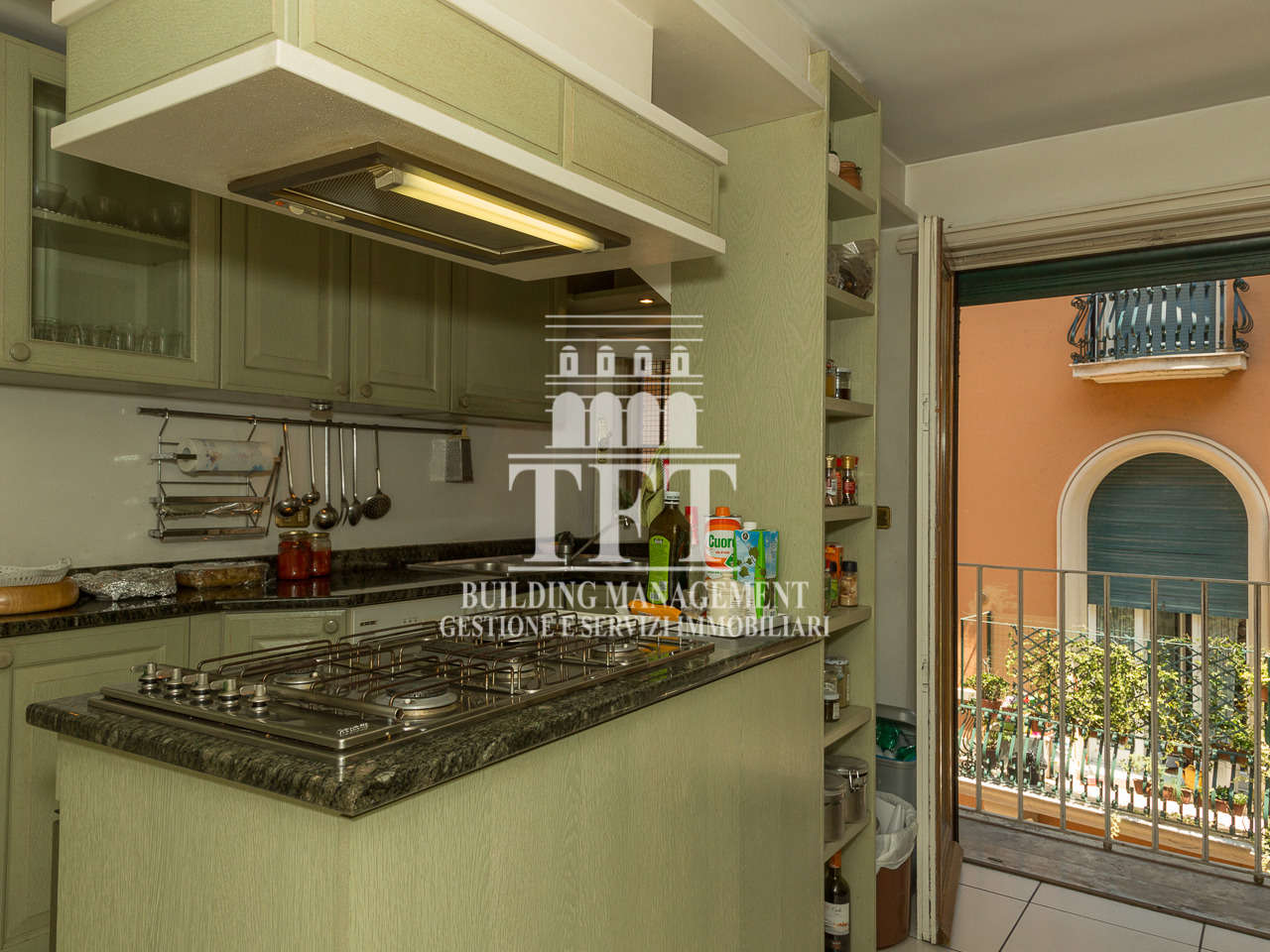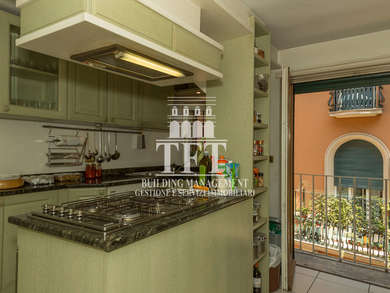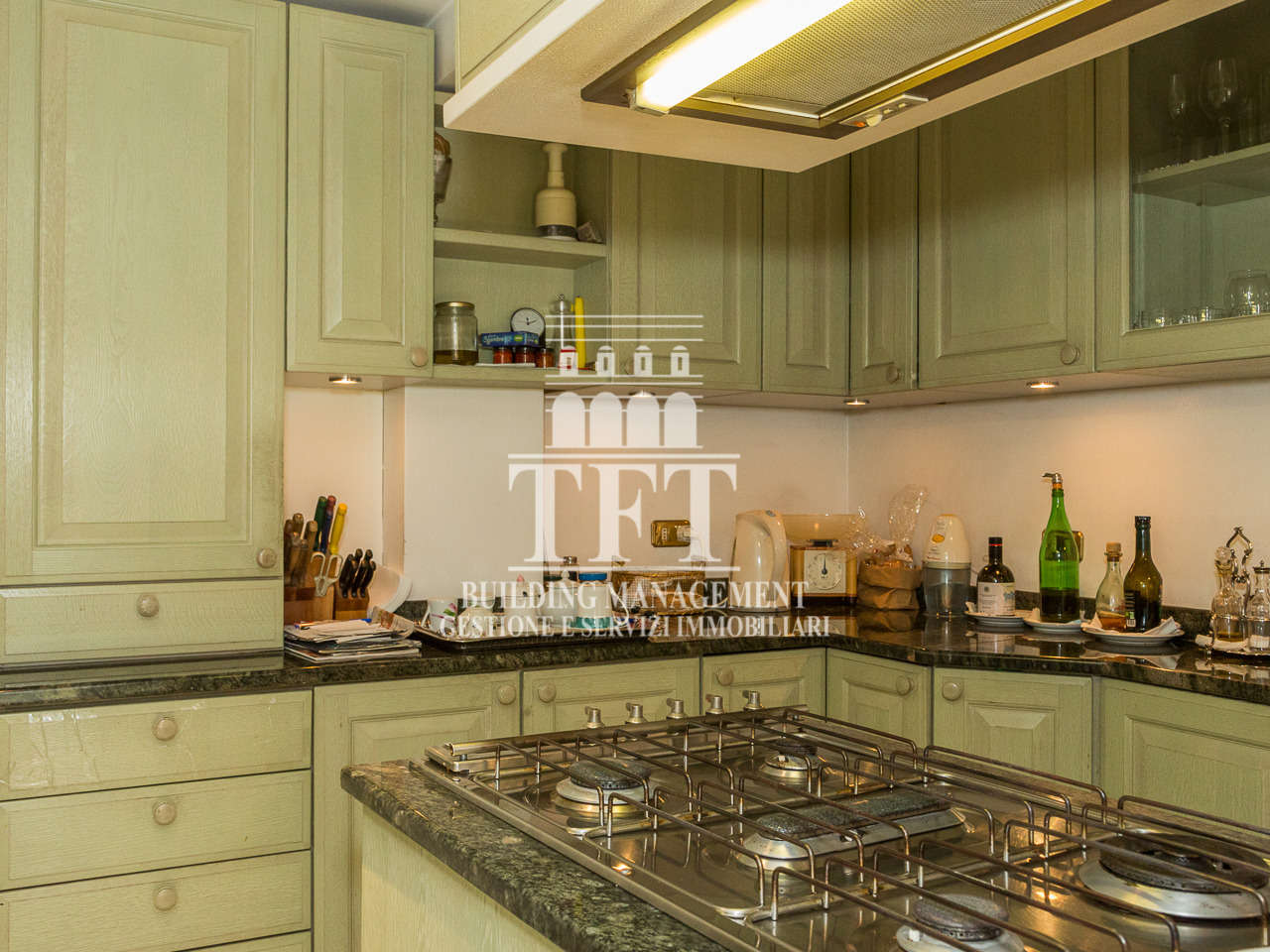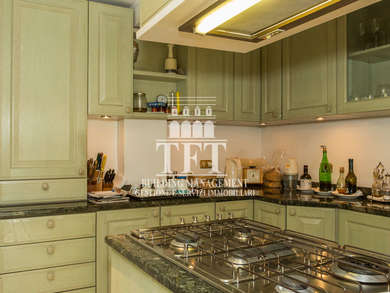 Description
This prestigious luxury and charming apartment for sale is located in Rome's exclusive and chic area, in the heart of Parioli disctrict, in an elegant '40s building, designed by architect Luigi Vietti. The apartment measures 280 square meters distributed on two internal levels and is composed of an elegant entrance hall, with precious and refined parquet floor which leads to very characteristic and bright lounge with five meters high ceilings, illuminated by a large window and a romantic terrace overlooking the Hotel Byron. The comfortable studio with bathroom has a dual use because it can be transformed into another room. The spacious double bedroom has a comfortable dressing room, and two luxurious master bathrooms plus an additional guest bathroom. On the upper floor which is accessed by two internal staircases, one master and one service, there is a generous dining room that overlooks the stunning lobby, a kitchen with pantry, a comfortable office, and a bedroom with bathroom. This prestigious and cozy property its wide, well-lit, and has versatile internal spaces, together with the refined finishings found in every room. Comfortable double entrances, one master and one service, gives at the apartment a great privacy. The property includes one covered and one uncovered parking spaces and a cellar. (Cod.6310).
Features
Terrace
Cellar
Lift
Porter
Location
Via dei Monti Parioli, Roma, Parioli
Restaurants
Bar & Fast-Food
Cinemas & Theatres
Sport centers
Pharmacies and Hospitals
Medical outpatient clinics
Parking & Garage
Places of Worship
Police
Banks & post offices
School
University
Neighborhood: Parioli
Il Parioli è il secondo Quartiere di Roma, sorge sulla destra della via Flaminia, che funge anche da confine con il quartiere Flaminio, si sviluppa sulle alture del Monte Parioli e confina, verso l'interno, con il quartiere Pinciano. Anche questo quartiere ha avuto uno sviluppo recente, ma contrariamente al Flaminio ha alle spalle una storia di zona abitativa che risale a tempi remoti: nel Medio Evo era detto "Pelaiolo" e nel 1877 la località è detta "Imparaiolo". A differenza del confinante quartiere Flaminio destinato ad una popolazione medio alta, il quartiere Parioli ha fondato la propria fortuna indirizzandosi ad una popolazione di ceto essenzialmente elevato. Già le prime abitazioni sorte tra piazzale delle muse e la chiesa di San Bellarmino, delle villette con giardino, davano una immagine dello stato sociale degli abitanti. Nel secondo dopoguerra il quartiere ha raggiunto l' apice della notorietà : gente del cinema, del teatro, dell' industria, dell'alta finanza e della diplomazia avevano le loro ricche abitazioni o sedi nel quartiere. Negli anni sessanta/settanta prendere l'aperitivo al bar Hungaria a piazza Ungheria od al bar Euclide a Piazza Euclide era molto più chic che non prenderlo da Doney in via Veneto.  Dato che la destinazione di questo quartiere è sempre stata di abitazioni per un ceto superiore, si è sempre data molta importanza al verde ed ora ne risulta che  Parioli è uno dei quartieri più verdi di Roma, se non il più verde. Infatti nel suo territorio insistono il Parco della Rimembranza, il parco dell'acqua Acetosa dove furono creati parte degli impianti sportivi delle Olimpiadi del 1960, il vecchio tiro al piccione sotto piazzale delle Muse e parte del confinante parco Villa Ada.
Related properties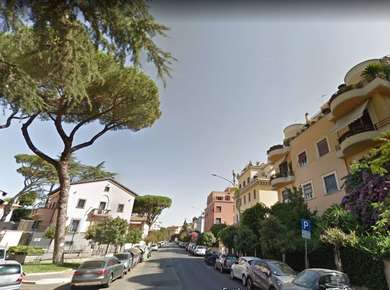 REF: #8049
370 Sq.m | 3 Rooms
Price upon request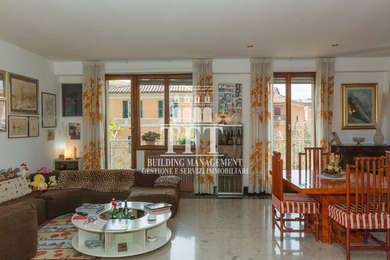 REF: #8843
160 Sq.m | 3 Rooms
Price upon request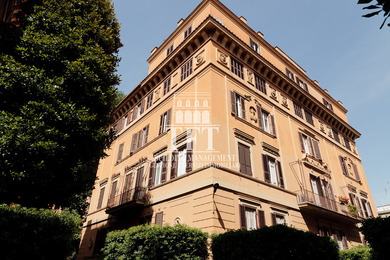 REF: #5001
100 Sq.m | 2 Rooms
€ 365.000