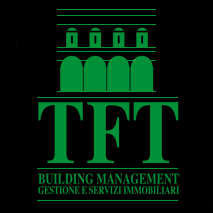 FOR SALE - REF: #10738
Price upon request
Features
Price:
Price upon request
Features
Lift
Porter
Air conditioning
Location
Piazzale delle belle arti, Roma, Flaminio
Restaurants
Bar & Fast-Food
Cinemas & Theatres
Sport centers
Pharmacies and Hospitals
Medical outpatient clinics
Parking & Garage
Places of Worship
Police
Banks & post offices
School
University
Neighborhood: Flaminio
Il quartiere Flaminio, negli ultimi anni, è stato rilanciato come il nuovo centro culturale della città. Una passeggiata tra le grandi opere dell'architettura contemporanea: l'Auditorium Parco della Musica, il Maxxi e il Ponte della Musica. Il Flaminio è uno dei 15 quartieri di Roma nati nel 1911. Deve il suo nome alla consolare che lo attraversa, la via Flaminia. Sorge sulla riva sinistra del Tevere, espandendosi tra Piazza del Popolo e Ponte Milvio. Negli ultimi anni, è stato oggetto di importanti lavori di riqualificazione urbana che lo hanno portato a diventare, non solo un quartiere prestigioso, ma il nuovo polo culturale della città. Infatti, ospita le opere di architettura contemporanea più famose di Roma: l'Auditorium Parco della Musica di Renzo Piano e il Maxxi dell'architetto Zaha Hadid. Ospiterà, inoltre, nell'ex-Caserma Guido Reni la futura Città della Scienza. Il nostro itinerario consisterà in una lunga passeggiata per le strade del quartiere, toccheremo alcuni punti di interesse culturale che hanno caratterizzato la zona negli ultimi tempi. Il nostro tour inizierà dalla Porta Flaminia e si concluderà a Ponte Milvio.